The planet is drastically depreciating and balance has been off for years. The least we can do is not to anymore contribute to its destruction. While food sustainability has been becoming popular over the past years. Green design, however, has been in the industry for years with very little recognition.
Designing an eco-friendly kitchen can take a lot of hard work but in the end, it will all be worth it. But, for starters, here are some of the simple and minor projects you can do around your kitchen.
Tips for Green Design Kitchen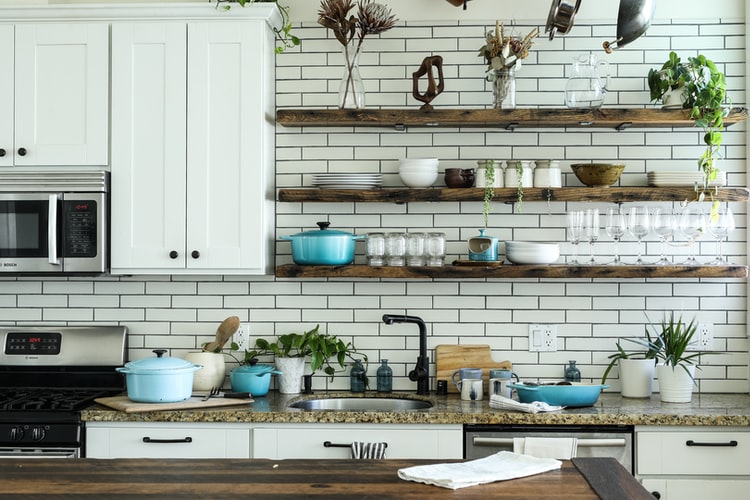 Revamp Your Cabinets
Instead of totally trashing your cabinets and wasting more trees for a new one, you can reface your cabinetry to give it a new look. However, since every cabinet is different, you need to consider the materials it is made of. Additionally, you can choose eco-friendly paints if you want to spice up your old cabinet.
Opt for Quartz or Corian Countertops
Granite may seem like the ideal choice for countertops but quartz or Corian is more sustainable. Producing quartz or Corian deliver less impact in terms of mining than granite since producing granite need non-renewable resources.
Quartz or Corian also need no toxic sealants to protect and it will last a lifetime because quartz or Corian do break, crack, or chip easily.
Consider Buying Recycled Materials
As was mentioned, the green design has been around for years. Hence, there are countless eco-friendly products available on the market. From tiles, furniture, to decors, recycled materials for your kitchen will help in promoting sustainability and lessen the carbon footprint of your project.
Choose a Timeless Concept
If you want your kitchen to exude a design that will never go obsolete for decades, opt for a timeless design. Apart from it being sustainable, it will also deliver longevity in your kitchen trend life span. Having a timeless-designed kitchen mean minimal renovations, re-do or replacement. With a kitchen designed to still look trendy in the next decades, you will help in minimising the use of non-renewable resources from production to shipping.
Buy Energy-Efficient Appliances and Lighting Fixtures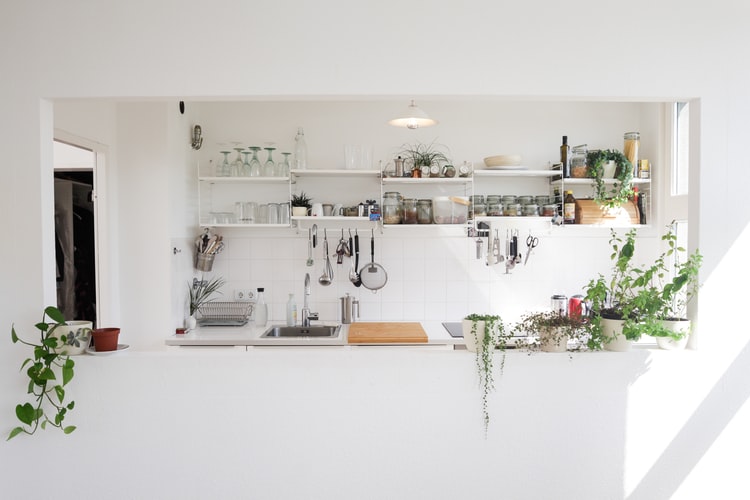 Of course, it is inevitable to buy energy-efficient appliances and lighting fixtures regardless you're opting for a green design or not. It saves a lot of money on your electricity. If you are appliance shopping, check for an energy star symbol on the product. That means it is energy-efficient and exceeds the EPA guidelines in terms of energy efficiency. 
As for lighting fixtures, look for lights with a dimmer or add a dimmer switch so you can conveniently adjust the wattage. Apart from being eco-friendly and money-saving, you get to control how much light you need and it adds more aesthetic to your overall look.
Moreover, you can upgrade your sink faucets into automatic ones. It is convenient and simple to maneuver while helping you save water. Touch-free faucets automatically shut off and promote less water wastage.
Choose Finishes with Low to No VOC
VOC is also known as volatile organic materials. VOCs depreciates and compromises air quality for both indoor and outdoor. If you want your kitchen smelling fresh every time you cook, look for finishes with ideally, zero-VOC. It will prevent air pollution inside your kitchen while helping the planet by not adding up to chemicals that damage it.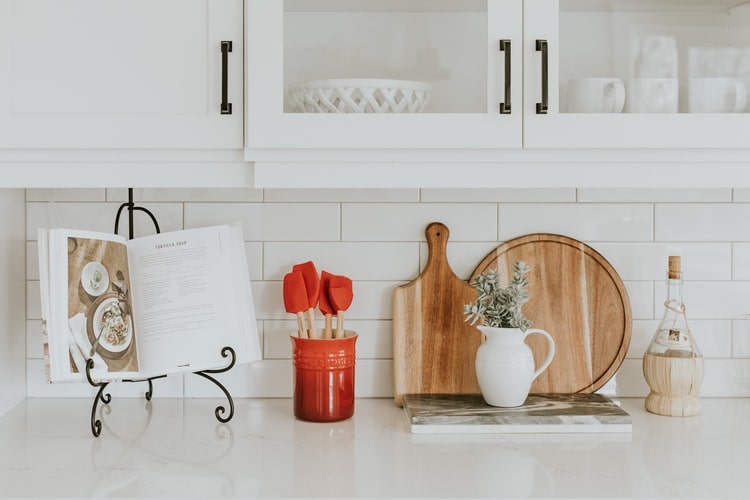 In this modern world where technology became the most valuable factor, it is crucial to take a step back and make an extra effort in helping the world rejuvenate and acquire less damage. Your effort may seem small, but it creates a ripple that can alter the face of the world one green-designed kitchen at a time.